WELCOME TO LIFE AT 4th + J
New Apartments in San Diego, CA
Welcome to 4th + J, a destination for chic living in the San Diego Marina District. We've created an eclectic brand-new community meant for productive days, free-spirited nights, and discovering all your city has to offer. Choose from our luxury studios, one, and two bedroom apartments to find the floor plan for your everyday living. Wake up each day in a space unique to your tastes, with upscale and convenient features built to inspire. Live in the heart of a community of diverse interests. Work and play come together at 4th + J.
KNOW EXACTLY WHAT YOU ARE LOOKING FOR?
Choose a space unique to your lifestyle in San Diego, CA. 4th + J offers studio, one and two bedroom apartments that push you to live big.
FLOOR PLANS
Boho Living
Inside your new home, you'll feel as though you've stepped into a modern, bohemian haven. Our new apartments have something to offer for everyone, crafted with luxe materials like quartz countertops and features to make life easier. This is your place to rest and recharge between your work hustle, nights out with friends, and exploring the endless fun and excitement that makes your city unlike any other.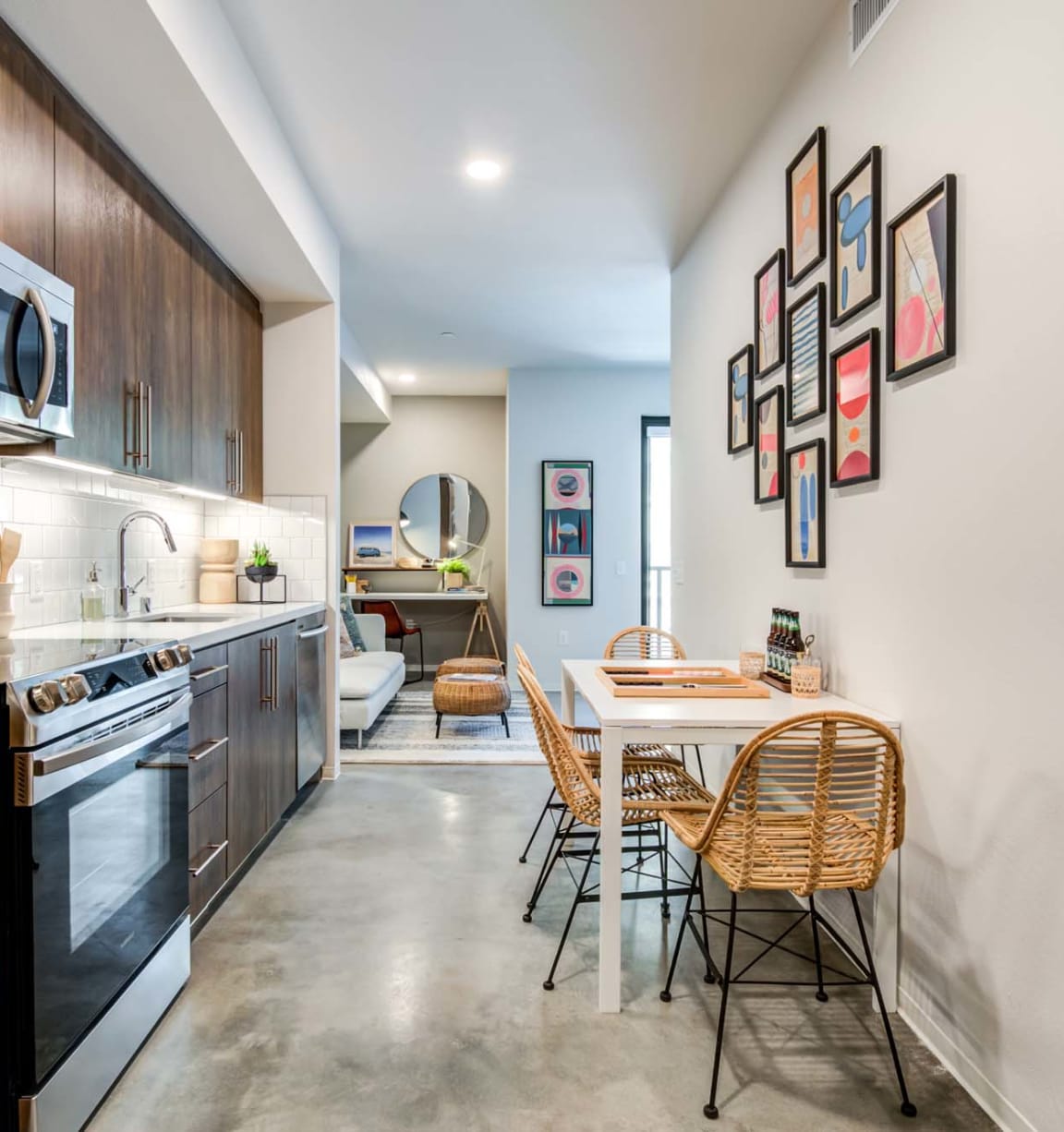 THE AMENITIES
Build Community
Our shared spaces encourage you to find the people and things that inspire you to live the life you want. You'll love having access to our outdoor areas, where you can barbecue, swim, and play the day away. Our pet-friendly community welcomes your furry friends to your new home too! Together, you'll love visiting the onsite dog park, making friends with neighbors, and simply taking in the San Diego rays.