As we all continue to cope with the COVID-19 pandemic and social distancing restrictions, it's important to keep finding new ways to have fun. Most indoor entertainment is still off limits throughout San Diego and Southern California, but there are still plenty of ways to have fun outside while maintaining social distance. Our team here at 4th + J Apartments is here to help with this awesome list of options.
Remember that local, state and national restrictions continue to change. So before you launch out on any of the ideas below, be sure to double check that they are open and accessible.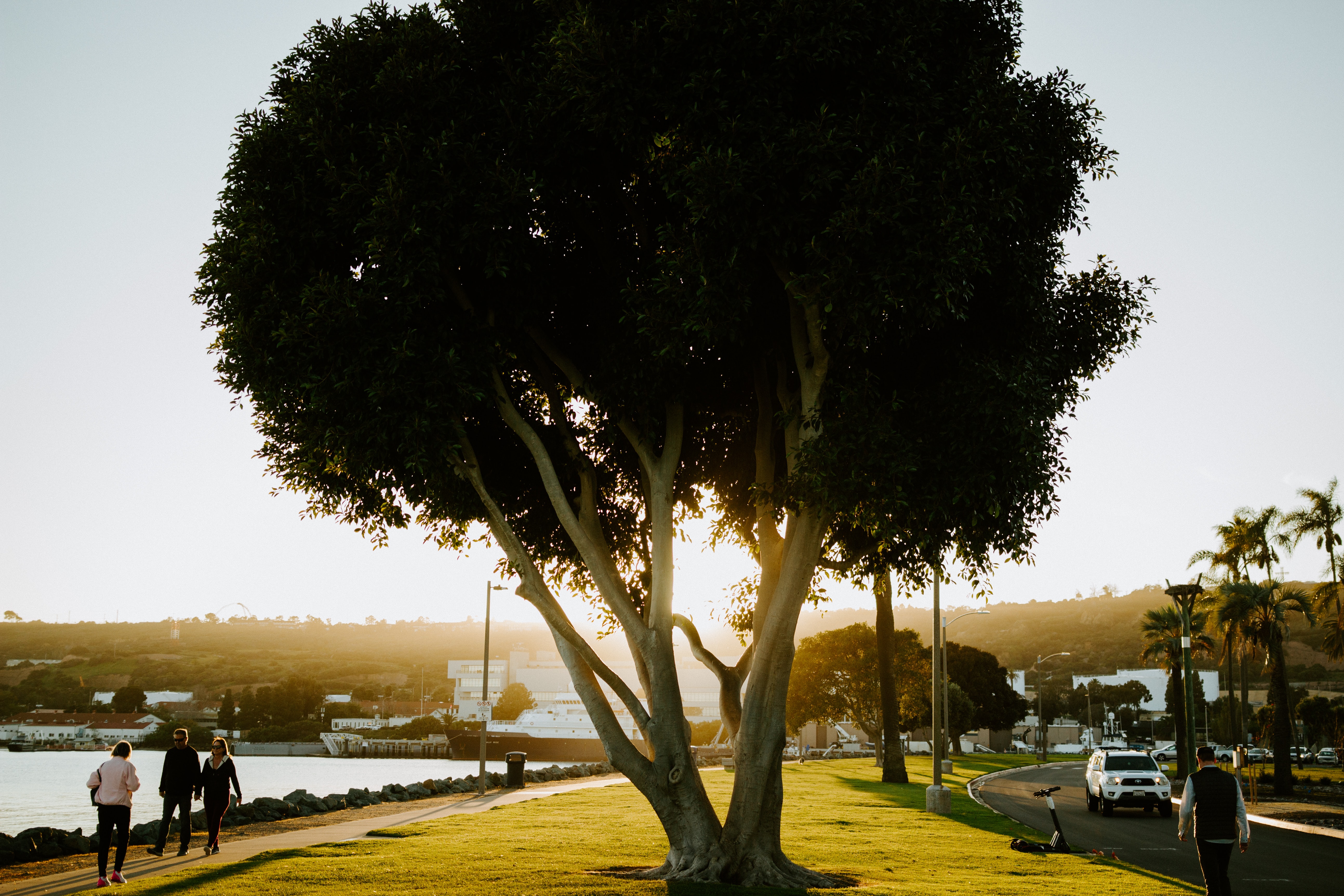 Discover a Local Park
San Diego has plenty of public outdoor parks that are just asking to be explored. Right around the corner from 4th + J Apartments is the Martin Luther King Jr. Promenade, which connects to the nearby Children's Park. You can explore these enjoyable green spaces easily without even leaving the Gaslamp Quarter!
Just a little bit farther out, you can find the Embarcadero Marina Park South as well as the Waterfront Park. Much of the Balboa Park area remains closed, but there are pockets here and there you can still explore.
Up Your Disc Golf Game
Disc golf is something generally enjoyed in small groups, but there's nothing stopping you from playing a solo game at nearby Morley Field Disc Golf Course. And, as long as regulations allow, it should be possible to maintain six feet of distance while playing with a partner.
Currently you need to book tee times, something that wasn't required prior to COVID-19. Here's where to book your tee times.
Get Out of the City
Another great way to enjoy the outdoors is to get out of the city to explore a regional or state park. Mission Trails Regional Park is on the border of greater San Diego and boasts 60 miles of hiking trails spread across over 7,000 acres. There's also a lake available for boating and camping.
Got a little longer to spend outside? Cuyamaca Rancho State Park is a little more of a drive, but you'll be rewarded with over 100 miles of hiking trails in a massive oak forest. You'll find a mix of elevations and even some waterfalls.
Go Fly a Kite
Flying a kite is a great social distancing activity! You have to maintain some distance to keep your kite aloft, anyway. Anywhere you can find some open space and a bit of a breeze is a great possibility for kiting. Enjoy some of the coastal breezes along the city waterfront, or find some open spaces elsewhere (like the parks described above).
Want to double the quarantine fun? Make your own kite! There are plenty of guides online. Here's one for a pretty traditional kite.
The Best Strategy? Love Where You Live
We know that social distancing is getting old. Hopefully, one or more of the four tips above will inspire you to try something new to keep the good times rolling. But the best strategy for getting through social distancing is something else entirely: you need to love where you live.
4th + J is a premier living destination in the heart of the East Village and Gaslamp Quarter neighborhoods of San Diego. If you're looking for an apartment community with luxurious modern living and exceptional amenities like custom contemporary cabinetry and our own awesome outdoor spaces, check out what 4th + J has to offer.
Sources:
https://www.morleyfield.com/
https://calendly.com/morleyfield-dgc
http://www.mtrp.org/
http://www.parks.ca.gov/?page_id=667
https://buggyandbuddy.com/make-kite/