San Diego is renowned for its laid-back SoCal lifestyle, miles and miles of beaches, and year-round mild weather. While even summer temperatures in San Diego average in the mid-70s, there are occasional heat waves that roll through every year.
When those temperature spikes do hit, they seem to come out of nowhere and things can become uncomfortable pretty quickly. Fortunately, there are some ways you can keep your apartment cool this summer without constantly running the air conditioner and racking up an astronomical electricity bill.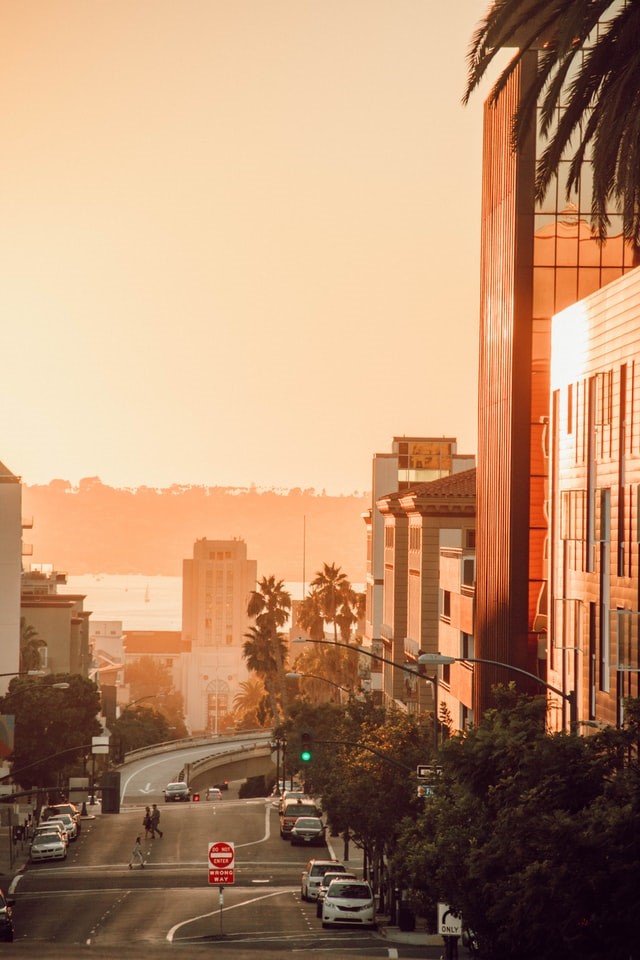 The easiest tip on this list also won't cost you a thing: Just turn the lights off! Light bulbs of all kinds, even the most energy-efficient ones, give off heat and can quickly warm up the room they're in. Simply keeping them off when you don't need them can keep temperatures indoors a bit more comfortable.
Focus on windows
Everyone loves a bright apartment floor plan with lots of natural light. However, direct sunlight shining in a window can make a space feel uncomfortably warm. Consider getting blinds or blackout curtains for windows that face the sun during the hottest parts of the day. According to the Department of Energy, this can reduce heat gain by as much as 76%. As a bonus, window coverings also keep your living space warmer on particularly cold winter days.
If you have windows that don't get direct sunlight, consider opening them for a couple of hours in the morning and evening to circulate air. Sleeping with your windows open at night also lets fresh, cool air in, which studies have shown can improve sleep quality and reduce levels of carbon dioxide indoors.
Use fans
Although they don't cool a room the same way air conditioners do, portable fans can make it substantially more comfortable indoors on hot days. Fans circulate the air, creating a breeze that offers a cooling effect when it hits the skin. When used across from an open window to create a cross-breeze, fans are particularly effective.
Consider how you cook
Using a stove or oven can heat up an entire apartment – fast. This summer, consider grilling on your balcony, if you have one, or using one of the outdoor community grill areas. Alternatively, opt for no-cook recipes, "cook" using a small appliance like the Instant Pot, or prep meals on just one or two days a week.
Strategically-placed plants on balconies or in front of sunny windows can help keep it cool indoors by intercepting some direct sunlight. Look for potted plants that can easily be hung indoors or ones that climb up their own small trellis outdoors. Another benefit of plants is that they drastically improve indoor air quality.
One great thing about 4th and J apartments in the San Diego Gaslamp Quarter is its ideal location, walkable and bikeable to every summer (and social distancing-friendly!) activity you could possibly want. There are a number of dining, shopping, and entertainment options, plus public transit is nearby to get you to the beach or other SoCal cities.
Onsite, we've got an outdoor pool, two sky decks, and a dog park, plus our upscale apartments are loaded with luxury amenities like stainless-steel Samsung appliances, custom contemporary finishes, and USB plugs throughout. Contact 4th and J today to live where you play.