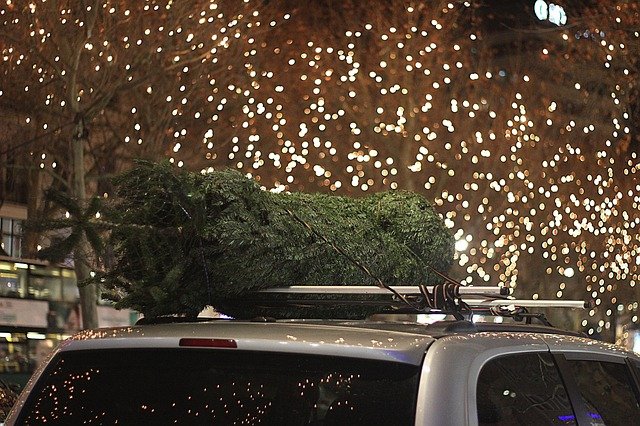 Christmas is coming! Are you ready? The holiday season is going to be different this year, but the people of San Diego are prepared! With a variety of socially distant holiday events on the calendar, you'll have your choice of special seasonal events. If you haven't made your Christmas plans yet, now is the time to get started.
If you're living in the Gaslamp Quarter or the Marina District, you're in luck: you've got easy access to a variety of neighborhoods and suburbs in the area around San Diego, where you can enjoy shows, drive through lights and more!
Drive-Through Holiday Lights, Del Mar Fairgrounds
Location: 2260 Jimmy Durante Blvd, Del Mar, CA 92014
Come to Del Mar Fairgrounds where you'll see a 1.5-mile display of more than 1 million LED lights, laser lights, holograms and holiday music. The Holidays in Your Car show is produced by CBF Productions, the company responsible for drive-in Concerts in Your Car in the fairgrounds' main parking lot starting earlier this year.
Drive Through Neighborhood Lights
The San Diego area is full of drive through neighborhood lights where you can view holiday decor from the comfort of your car!
Rancho Bernardo – Visit the cul-de-sac of Tristania Place, where you'll see homes decked in lights, spelling messages of hope.

Rancho Penasquitos – Check out the "Christmas Card Lane" on Oviedo Street off Black Mountain Road. Light displays are available to be seen from dusk till 10:00 pm in the month of December.

Poway – Come see the "Candy Cane Lane" of Hickory Street, Butterwood Court, Hickory Court, Rockrose Court, starting the weekend after Thanksgiving.

Carmel Mountain – Lights at the Fairway Village part of Carmel illuminate the night from December 1 to January 1.

Scripps Ranch – See the "Merry-tage Court" at Merritage Court and Stonebridge Parkway, throughout the month of December, from dusk until 10:00 pm.
Watch Holiday Shows
Drive In Movies
Location: 272 East Via Rancho Parkway, Escondido
The Drive-In at Westfield North County is in the Nordstrom parking lot into a drive-in movie theater. The drive-in will feature Christmas programming through the month of December; check their schedule for dates, times and feature films.
The Old Globe production, How the Grinch Stole Christmas! On the Radio
Station: KPBS Radio 89.5 FM, on the KPBS website and app, and on smart speakers
Enjoy the Dr. Seuss's How the Grinch Stole Christmas! on radio. You'll hear the same carols and songs featured on the popular television movie.This audio-only production will be playing on radio from late November through December.
The Hip Hop Nutcracker — Livestream
Stellar Stream presents the Hip Hop Nutcracker on livestream. This delightful event features a cast of all-star dancers dancing to a re-mixed and re-imagined version of the traditional show. Enjoy digital graffiti and visuals inspired by contemporary New York City. Tickets are available for sale online.
Make Cookies
No holiday tradition is more enduring than making holiday cookies. These fudgy cookies have a soft middle and crispy edges. Make these cookies on your own or with members of your household – either way, you're participating in a classic holiday activity! The recipe is available online.
Enjoy Relaxing Holidays at the 4th + J
Are you moving to the Gaslamp Quarter or Marina District? Enjoy holidays at 4th + J apartments. We're preparing for the holidays, and we welcome you to join us! Contact us to schedule a tour.